60th Birthday Celebration - August 29, 2009
Another successful event has concluded - it was a great reunion of friends. So many who attended our joint '60th' birthday party commented on how much they enjoyed the casual evening and opportunity to visit, enjoy food and drink and later dance. We shared a spectacular sunset against the beautiful Alamitos Bay. One of the many highlights was the elementary and junior high 'mini' reunions from Mann to Gant, Jefferson to Hill ... it was a wonderful time to renew treasured friendships! Enjoy photos taken by Kenny Siegers, Norman Riggs, JoEllen Munnerlyn Whitecotton and June Peterson Anderson!
Seen at the scene ...
Mike Bander * RaeDel Barker Shaw * Cassie Berrisford * Larry Blaisdell * Don Bright * Letitia Cadwallader Dueler * Monty Cochran * Cheryl Cocke Oliver *
Val Connelley Nasser * Barbara Cottle Varat * DeeDee Crary Voorhees * Victoria Davis * Cam Doherty Killingsworth * Sherry Drake Smith *
Lavada 'Jean' Finn Jaynes Santavicca * Lynn Gescheider Nielsen * Carolyn Gill Callahan * Greg Gill * Michael Griffin * Wim Griffith * David Haldane * Bill Harris *
Bob Harris * Donna Harris O'Donnell * Susan Howell De Witz * John Kahler * Wendy Krafft Copra * Bruce Lewis * Pam Lewis-Plumbley * Barbara Livengood *
Jessica Losch * Kari Lydersen Boster * Charlene Marks * Gregg Miller * Greg Morgon * Patricia Mulvey Cooney * Jo Ellen Munnerlyn Whitecotton * Casey Nasser *
Judi Nesbitt McMahon * Wayne Nicholls * Rick Paap * June Peterson Anderson * Jim Price * Phyllis Rathbone Robison * Norman Riggs * Gay Sandberg Anderson *
Carole Ann Schnug Marlowe * George Scouten * Jeff Severson * Diane Shaw Caldwell * Joseph A. Shuff, III * Pat Shuford DeLong * Kenny Siegers * Margie Switzer Cowan * Kathy Tatreal Lingener * Jon Vreeland * Janie Wheeler * Ron Wortman
KEEP YOUR INFO CURRENT, MISSING and IN MEMORIAM GRADS
We'd like to reach as many grads as possible.
Our 10, 20, 30 and 40 Year Reunions were successful due to everyone's effort to notify as many fellow grads as possible about our celebrations.
Please keep your information current at www.wilsonhighreunion.com/1967
Click on "Register with your Reunion Committee"
Please review the Missing Grad List to see if you know the whereabouts of anyone on the list.
Email us anytime at our Class Email: 1967@wilsonhighreunion.com
Your 60th Birthday Celebration Committee!
June, Cam, Wim, Jessica, Janet, Judy, Pat, Melanie, Judi and Tim
Powered by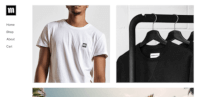 Create your own unique website with customizable templates.