Woodrow Wilson High School - Class of 1967 - In Memoriam
The classmates listed below may be gone, but never forgotten.
If you know of a classmate who should be on this list, send us an e-mail
1967@wilsonhighreunion.com

We are not aware of the circumstances surrounding the loss of each classmate. We are now keeping a record of that information as it is being sent to us.
We appreciate the time each of you takes to email us those details and hope anyone reading this will continue to do so.
Please know that we have endeavored to confirm the accuracy of this information but realize there may be some unintentional errors.
​If there are any mistakes, we apologize and ask you to please keep us informed.
Powered by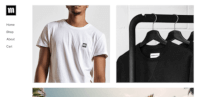 Create your own unique website with customizable templates.