MISSING GRADS* - Class of '67
If you know how to contact any of these people, please have them register with us at
Register with your Reunion Committee
or send an e-mail to
1967@wilsonhighreunion.com
and let us know they are well. If your name appears on this list, it might mean we do not have current contact information for you and/or the reunion mailings were returned to us. We apologize for any errors - our best information comes from members of our class so we appreciate any updates you might provide.
If you are not receiving reunion mailings/emails, please update your contact info at
Register with your Reunion Committee
​Thanks so much!
​
*Joan Abreu Enriquez
*Bob Ambrose

*Susan Baker
*Mike Barrett
*Doris Barton
*William C. (Bill) Beck
*Christine Bell
*Jayne Rae Bennett Thompson
*Kathie Elizabeth Bentley
*Patricia Marie Brundle Walsh
*Richard Paul Butt

*Craig Cagie
*Dean Carroll Cartwright
*Gail Charmson
*William Christian
*Roberta Lorraine Clay
*Connie Diane Claypool Schellenberger
*Gary Clint
*Patricia A. Colby Williams
*Kathleen Collins Murphy
*Bob Cook
*Charlotte Kaye Cox
*Kay Leane Cox Deli
*Debbie Coyle
*Sarah Louise Crafford
*Judy Crawford
*Mary Crum Doerr Sorenson
*Timothy John Peter Curtin

*Steve Dean
*Pat DeSturler
*Jim De Vere
*Renee Marie Douglas

*Tom Elliott
*William Carl Erwin

*Karen Farrington
*Sharon Farrington
*Ronald Carl Fink
*Bonnie Christine Francisco Simmons
​
* Edmund Gagnon
*Patrick J. Gallagher
*Susan Marguerito Gaspar Dunlavy
*Barbara Gilbert
*Joanne Goldsmith
*Jerry I. Gonzales
*Stuart Grover

*Gerald Marvin Hagan
*Larry Hambre
*Dana Harding
*Linda Haun
*Julie Roxene Johnson Haynes
*Dave (David) Alan Heath
*Curtis A. Henson
*Cheryle Hill Woodland
*Saundra Howard Donaldes
*Barbara Jean Hudson
​*Roger Hurlacker

*Monica Lynn James Chevalier
*Michael Jaramillo
*Nicki ('Nicole' Marie) Johnson
*Steven Johnson

*Pat Kennedy
*John Michael Kling
*Don Klootwyk
*John C. Krieg

*Jim Laiy
*Karen Lanning
*Linda Darlene Lauer
*Susan Adga Lay Scott
*Melanie Lemer
*Patricia Charleen Lenehan Klasky
*Sally Lewis
*Linda Kay Loomis Garrett

*Robert M. McCleron
*Mike McCullough
*Wally McDonald
*Darlene McGarrity Laridon
*Phyllis McQuilkin
​*Juliette Mattson Bult
​*Maria Consuelo 'Connie' Mendez Kalina
*Don J. Michaelson
*Patrick Charles Mohr
*Michael Moss

*Linda Mae Nothern

*Tom O'Conner
*Pamela Susan Oglesby
*Gloria Ortega
*Karen Osborn




*Timme Jean Pard
*Mary Louise Parham Hines
*Marie Phillips
*Judy Pickering
*Andy James Boblin Price

*Walter 'Wally' Raepple
*Shelley Kay Rapton
​*Nancie Reed
*Stan Reeves
*Mary Reynolds
*Jay Alan Riker
*Michael D. Riley
*John Rochfort
*Joy Lynn Rodriguez
*Melissa Susan Ropp Wilcox
*James F. Ross
*Jacquelinemae A. Rudd

*Enno Sack
*Susan M. Santa Cruz
*(Virginia) Ann 'Ginger' Savage
*Laurie Schott Divok
*Gloryanne T. Schultz
*Eric Andrew Shaver
*Diane Shaw Caldwell
*Daryl Sicard
*Twyla Sickels
*Linda Ann Simpson
*Karen Jean Smith
*Lauren Gail Smith Haferbecker
*Patrick Keith Smith
*Gaye Stewart
*Lynda C. Stone
​*Kim Swinehart

*Lynn Christine Tietjen
*Martha Turley

*David Walsh
*Stanley Ray Webb
*Clarissa Webber
*Brynn Taylor Weinberg
*Mark Daryl Weller
*James B. White
*George Earl Wilson

*Joan 'Jean' Elyse Young Zimmerman

*Sue-Ann Zahn
Powered by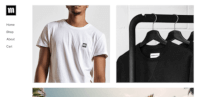 Create your own unique website with customizable templates.